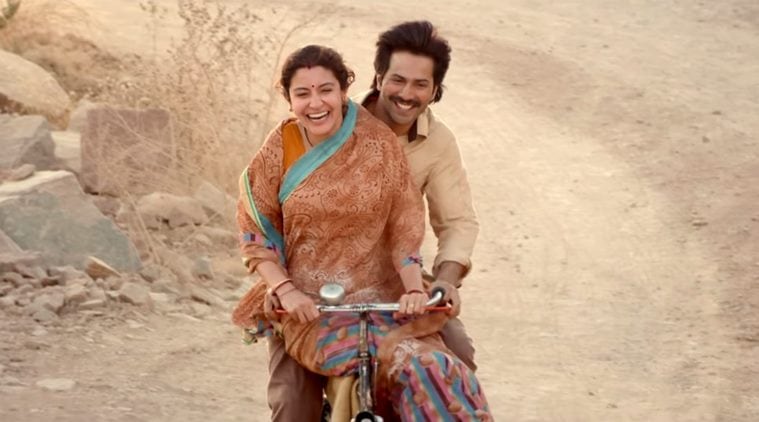 If you ever tried your hand at screenplay writing, there is this concept called "Hero's Journey" which basically explains one of the ways of story telling. Many films follow this, but not all of them will do full justice. Sui Dhaaga does full justice, it's a script writers delight on how to tell a story.
Set up in a small town of U.P (I think!) this movie completely covers the journey of a young couple along with their family and well wishers. Every scene, every twist is predictable in this movie. But it's not boringly predictable. There is humour, odd fights, heavy dose of emotion, but at the end of it all the audience will definitely walk out motivated and inspired. Varun Dhavan has got the role of his life time so far and he fulfills it with full marks. Anushka Sharma as a charming, supportive wife has given a memorable performance as well, although she could have done a little less make up considering the character she is playing. A few songs that come up during collage scenes blends well into the story.
If you liked watching movies like Dangal, you will definitely like Sui Dhaaga. The type of movie which you won't mind watching second time or even watch it again after a few years. I am tempted to give 4 out of 5 for this flick.